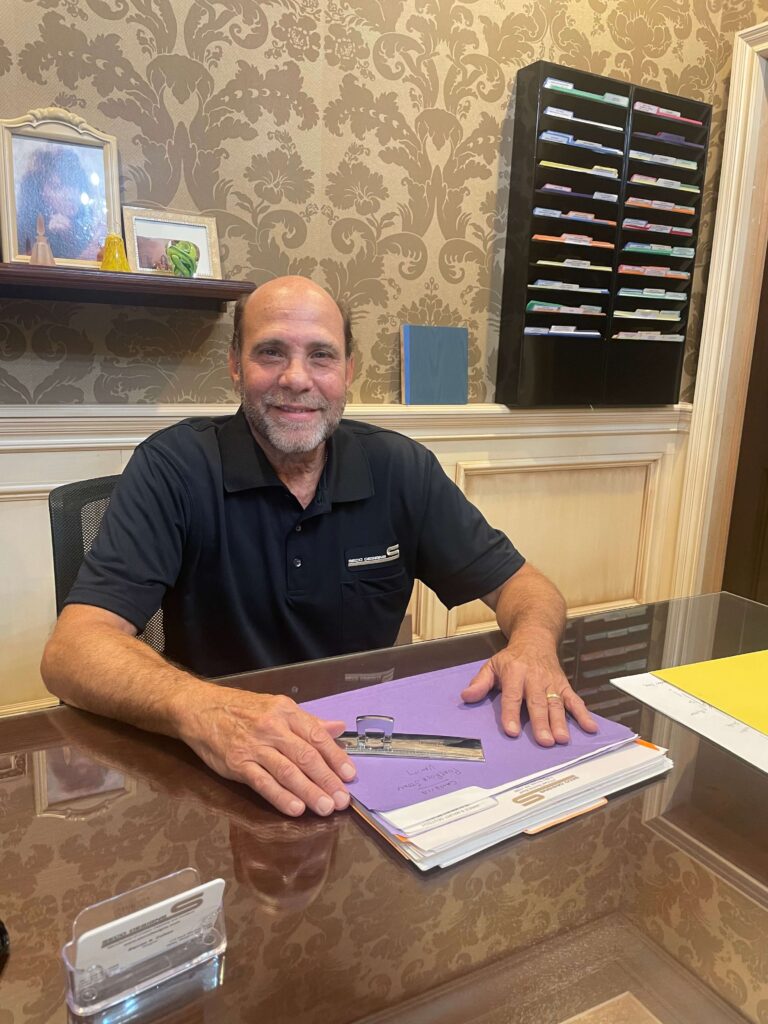 Steven Cohen's lifelong passion for art started at an early age and led him through life knowing exactly what he wanted to do. He attended Buffalo State College in 1978 graduating with a Fine Arts Degree and a minor in Education. Shortly after, Steven became an industrial arts teacher at a middle school focusing on woodworking, which allowed him to share his trade with young students. Although Steven was able to work with what he loved, the somewhat restrictive atmosphere in the confines of the classroom held him back from really being able to explore the full realm of his artistic potential. In 1980, after just one year, he combined his strong background of fine arts and architectural woodworking to create a new business in the field of custom cabinetry, which is now known all across the tri-state area as Seco Designs. Steven started out renting a dilapidated detached garage to serve as home base for his new business in which he designed, constructed, delivered, and installed custom cabinetry. Steven personally put the shop through an incredible transformation and relocation complete with his own installations of beautifully crafted custom cabinetry and architectural woodworking along with an outer remodeling of the shop itself. Steven Cohen is Seco Designs and treats each project as his own work of art. This means that Seco Designs is involved in the entire creation process from beginning to end and even after installation. All customers are encouraged to involve themselves throughout the whole process and witness their projects as they are molded from concept to fruition right before their eyes.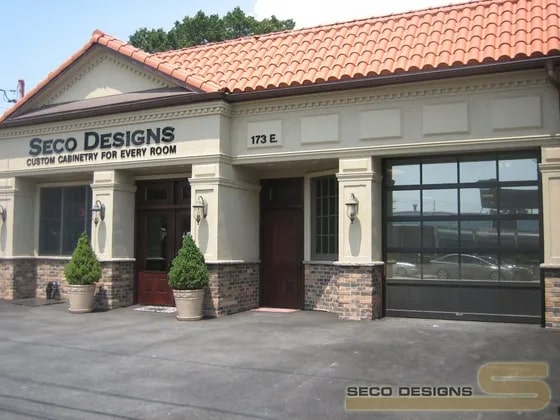 True Artistry– From Design to Completion
Created by Steven Cohen over 40 years ago, Seco Designs has created a reputation based on quality work and beautiful design. Steven views each piece as his own work of art, so he is completely dedicated to each project– from design through installation.
We Guarantee Your Satisfaction
Since each piece Steven does is imagined by you and created while in communication with you, your satisfaction is guaranteed!
By seeing the gorgeous pieces being worked on today, you can imagine what we can do for you tomorrow.
You Have Nothing to Lose, and Everything to Gain
No job is too small
Manufacturing is done on-premises
Family-owned business
Reliability – we finish the work by the fixed date
When you call Seco Designs, you are getting a master artisan working just for you. Check out the amazing work in our galleries, and imagine what can be done for you!
Affiliations
About Us
Seco Designs, Inc provides custom cabinetry and stock pieces to your home in Valley Stream, NY.
Year Established
1980
Products
Architectural Woodworking
Cabinetry for any room
Kitchen Cabinetry
Custom Bar
Wall and Entertainment Units
Bathroom Cabinetry
Bedroom Furniture
Fireplace Furniture
Office and Library Furniture
Custom Projects
Paneled Walls and Ceilings
Everything but chairs
Services
Specialties
Custom Cabinet Designs
Stock Cabinets
Associations
Business Hours
Mon – Fri – 7:00 am – 3:30 pm
Sat – By appointment only
Sun- Closed
Payment Types
Business Attributes
Has delivery
Has in store pickup
Has in store shopping
Pay check
Requires cash only
Languages