Kitchen & Bathroom Remodeling
From Floor to Ceiling, We Can Remodel Any Room
If you're looking for an efficient team to handle your remodeling project, your search ends here. We work with subcontractors on these projects and can meet your electrical and plumbing needs as well.
Specializing in kitchen and bathroom remodeling, we offer a wide range of custom and stock cabinetry for you to choose from. We're a family-owned business that is licensed and insured for your protection.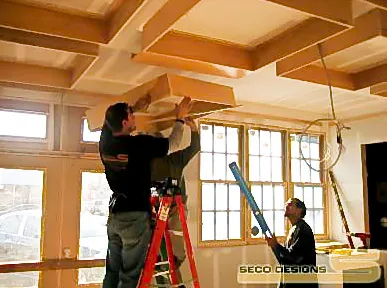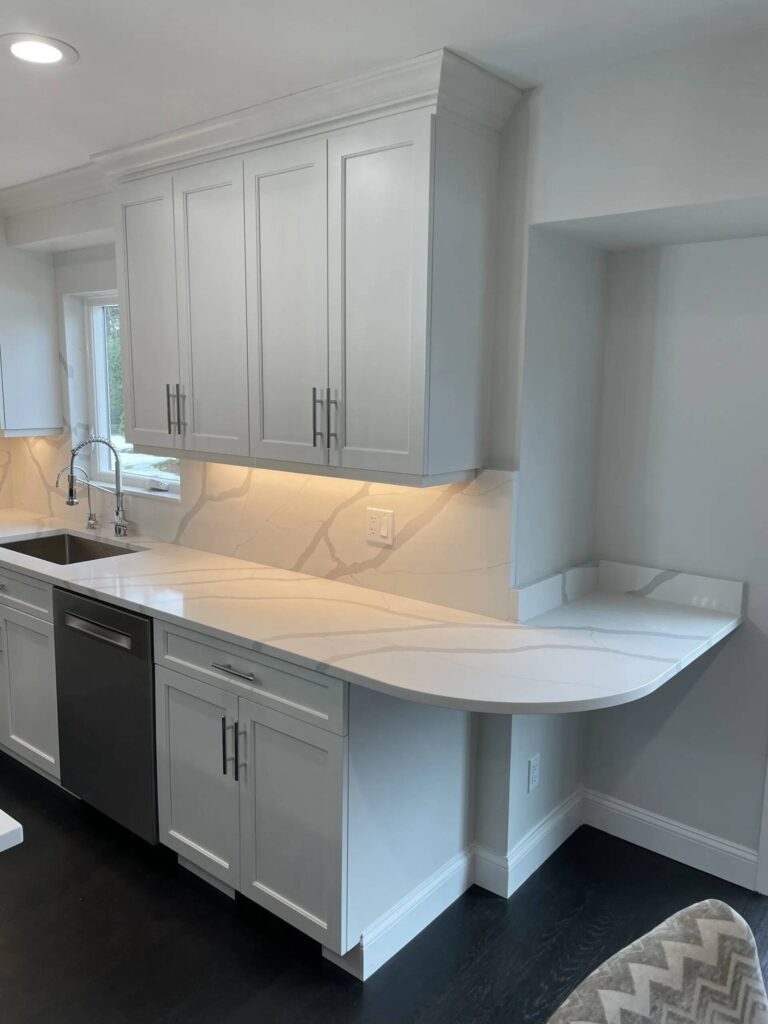 You Dream It We Build IT
Seco Designs has been customizing stunning kitchens and bathrooms for hundreds of satisfied clients for over 40 years. Our attention to detail and absolute obsession with building your dream kitchen & bathroom is our number 1 priority. Over the decade ,interior kitchen design has changed with new technology & functionality which has greatly improved how kitchens can be remodeled while using the finest materials.. Steve Cohen is a master craftsman who will ensure that your kitchen and bathroom will be designed with surgical precision. We understand that the kitchen can be the focal point of your home so we adhere to the highest level of standards on every project.
Our process begins with a free in house consultation to measure your kitchen or bathroom square footage so we can start planning the best way to utilize the space and overall look of the area. Express your vision with Steven, and he will begin to bring your dreams into reality with his 3-dimensional hand drawn renderings designed perfectly to scale. You will be amazed with the level of detail and customization Seco Designs can provide as we start to analyze different options available for your dream kitchen
Kitchen Options
Custom Cabinets & Drawers – Made to Specifications
Exceptional Countertops and Design – All Hand Crafted
Kitchen Island With Unique Applications – All Custom Design
Tile-Quartz-Marble and Wood Finishes – Based on Your Taste
Custom High Grade Color Applications – Exceptional Color Schemes
Wrap Around Cabinet Options for Kitchen Sink and Appliance Fittings
Bathroom Remodeling
Bathrooms are a sacred place for many people in their home. When you need to escape and have your privacy, a beautifully designed bathroom can offer tranquility while serving many bathing & grooming purposes. We offer a detailed free in-home consultation to determine the vision for your new remodeled bathroom. We will take specific measurements and render a 3d drawing of the exact layout and design that you desire. Our custom bathroom cabinetry is all handcrafted in our workshop in Valley Stream. We utilize every workable space to ensure your bathroom's potential is fully maximized. Whether your home has a spacious bathroom or you are remodeling to make more space; We'll collaborate to create the bathroom of your dreams. Below are a few custom bathroom ideas. Each project is completely customized and precisely designed and installed by our master craftsman.
Bathroom Options
Exquisite Tile or Marble Flooring & Walls
Custom Vanity and Cabinets Made to Specifications
Shower & Bath Configuration
Handcrafted Designs for any Bathroom Space
Guaranteed Satisfaction on Every Project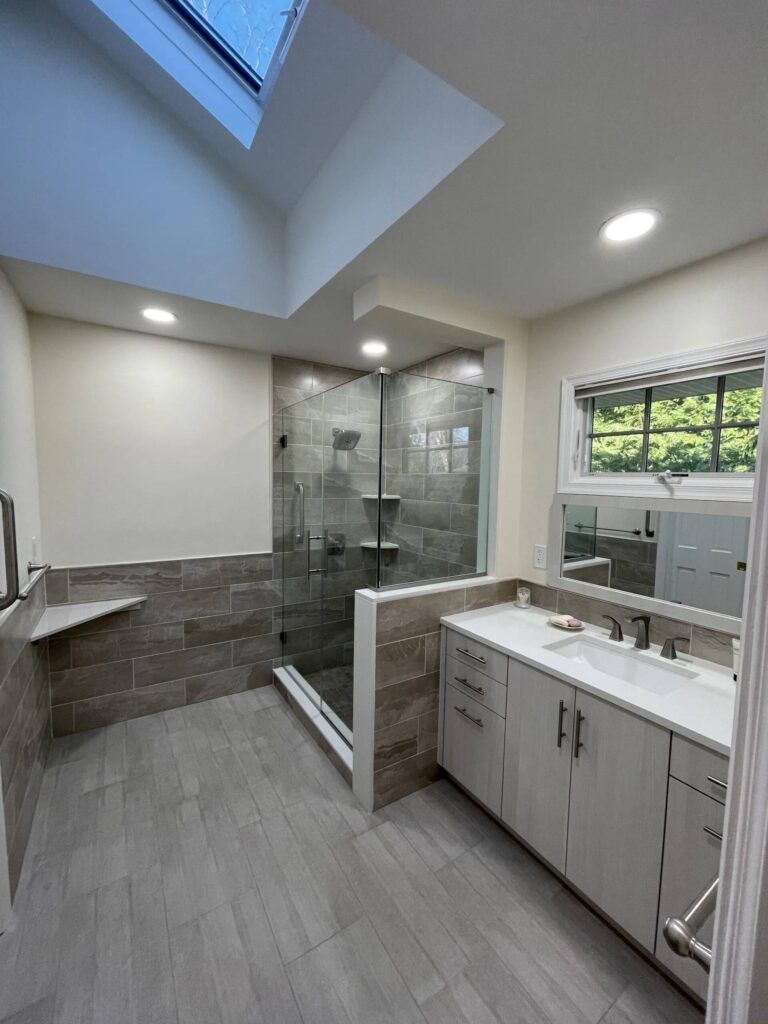 …The crowns of pillars on a sloped ceiling denote your architectural design capability. Thank you for the pleasure you have afforded my wife and me.

– Ronald Kuba